TermoK8 ® HP CONVERTO - Ivas
TermoK8 ® HP CONVERTO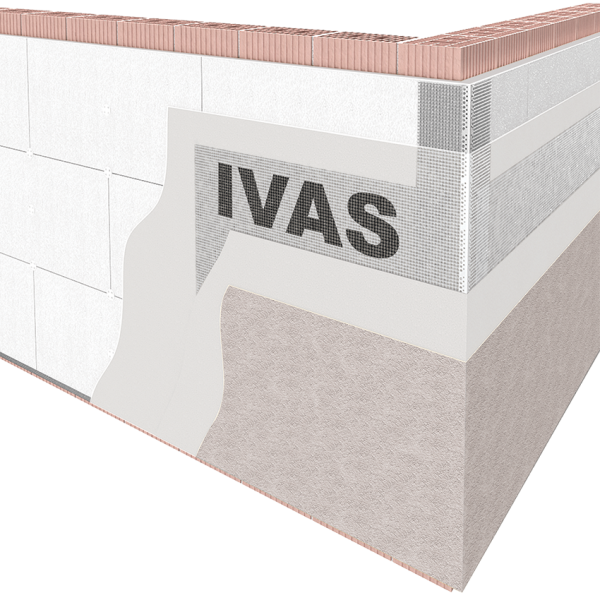 The ideal option for high thermal performance that combines reduced thickness and easy installation. It features a special graphite panel with white surface — obtained through a unique lamination synthesis process — that ensures truly uniform thermal properties by combining the performance of graphite with the simplicity and easy installation of conventional white polystyrene. Compared to conventional EPS solutions, with the same applied thickness and type of substrate, insulating performance increases by 19% due to the innovative High Performance (HP) panel combined with the state-of-the-art adhesive-skim coat (Klebocem Termico) with thermal conductivity value λ = 0,23 W/(m·K) which ensures insulating performance four times higher than a standard adhesive-skim coat λ = 0,85 W/(m·K).
TermoK8® Design

CAM approved panels

Ecobonus 110%

High insulation



Simplicity of installation



Fire resistance


Certificates
Technical Documents
System Composition
ADDITIONAL COMPONENTS: depending on the type of support and critical issues of each building, for the correct application of insulation systems TermoK8 various additional components (shown below) are needed to complete the steps above.
System Components
Additional Components
Ivas Industria Vernici Spa
Via Bellaria, 40
47030 San Mauro Pascoli (FC) - Italia
ph. +39 0541 815811
fax +39 0541 815815
---