TermoK8 ® HP GREEN - Ivas
TermoK8 ® HP GREEN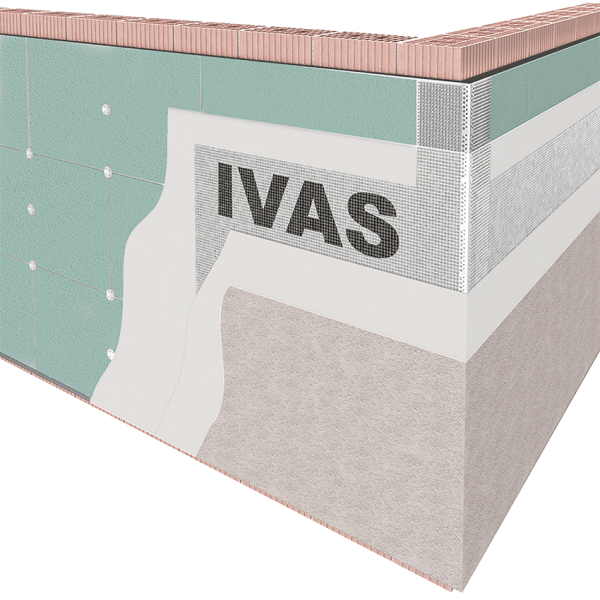 The ideal solution for an ethical and sustainable approach to the design of EPS insulation systems: it uses slabs entirely derived from renewable raw materials according to the TÜV certified "Biomass Balance" method. Bio Masses effectively contribute to environmental sustainability, ensuring the saving of fossil fuel resources and reducing CO2 and greenhouse gas emissions. The topcoat with nanometre technology produces a photo-catalytic oxidising effect capable of breaking down organic substances, pollutants, and micro-organisms, ensuring clean surfaces and high air quality.
Green building

TermoK8® Design

High insulation



Simplicity of installation



Fire resistance



Reduced thicknesses



Ecobonus 110%

CAM approved panels
Certificates
Technical Documents
System Composition
ADDITIONAL COMPONENTS: depending on the type of support and critical issues of each building, for the correct application of insulation systems TermoK8 various additional components (shown below) are needed to complete the steps above.
System Components
Additional Components
Ivas Industria Vernici Spa
Via Bellaria, 40
47030 San Mauro Pascoli (FC) - Italia
ph. +39 0541 815811
fax +39 0541 815815
---